How To Pay With Paypal?
When you place an order with Paypal you will be redirected to the PayPal payment page, where you can confirm your payment by logging in with your PayPal username and password.
If you are already a PayPal customer, you can log in with your user data and make a payment. You may still check out even without a PayPal account. To do so, please click on "Pay with Debit/Credit Card" and you'll be redirected to a secure page where you can enter your credit card information or complete your payment safely via PayPal.
Step 1. Open your cart and go on with check out

Step 2. Choose the shipping method you prefer and continue to payment 

Step 3. Forward to complete the order 
Step 4. Log in to your PayPal account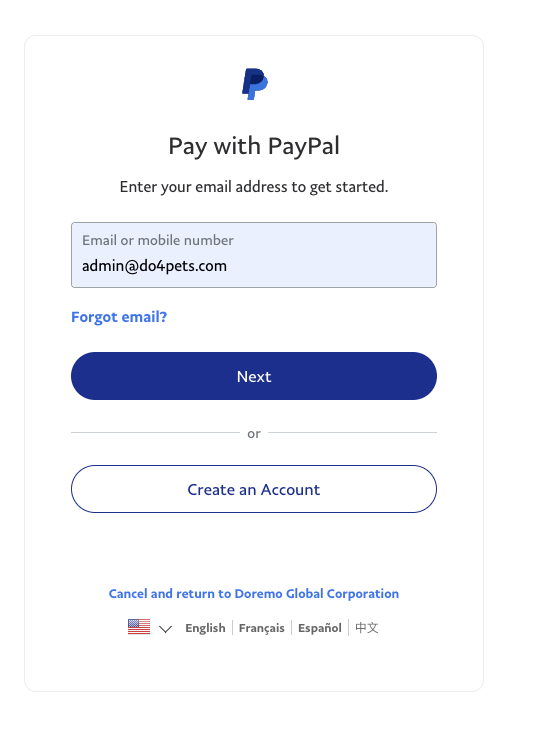 Step 5. Fill the form with your Credit card information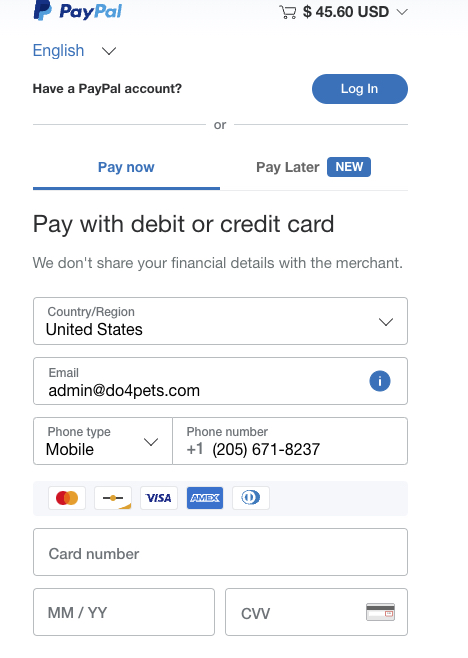 Step 6. Continue as Guest .finish the payment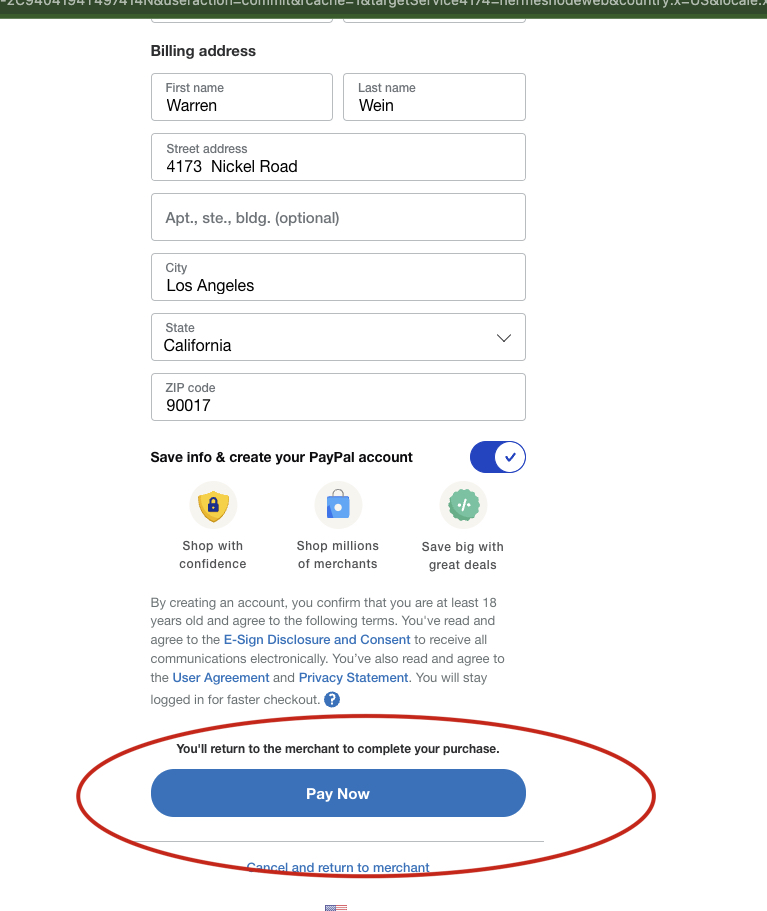 Enjoy your shopping!
If you still have questions, contact admin@do4pets.com
We're more than happy to help ! 
U.S. Company Contact
Email: admin@do4pets.com / Do4pets.com@gmail.com
Google Voice: 2056718237
Phone number: +1-9492150544(Not the customer service number)
Work Time: M-F 10:00 AM - 7:00 PM Pacific Time
Old address: 21 Musick Irvine, CA 92618, US
New address: Doremo Global Corporation, 11160 Condor Avenue, Fountain Valley, CA 92708, US
China Company Contact
Email: admin@do4pets.com
Phone number: +86-15657080210
Work Time: M-F 9:00 AM - 6:00 PM Beijing Time
Address: Room 6A13, Hall 10, International Convention and Exhibition Center, Fuming Street, Yinzhou District, Ningbo, Zhejiang, China